OVERVIEW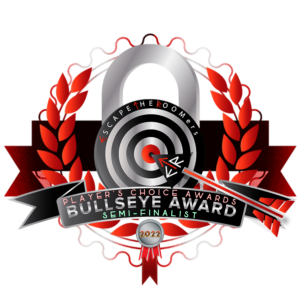 **THIS GAME IS LOCATED IN OUR GREER LOCATION**
The Legend of Lizzie is based on the true, unsolved mystery of Lizzie Borden. In a small New England town, on a sweltering hot August day in 1892, Andrew and Abby Borden were hacked to death with a hatchet. Andrew's daughter Lizzie never liked her stepmother and soon became the primary suspect. This case made headlines, as Lizzie's father was a well known business man, and women don't just kill their parents, right?
Even though the evidence stacked against her, the jury acquitted her and the police never found the killer.
You and your team are visiting the Lizzie Borden house museum to find out what happened. But you have to move fast because the new buyers will demolish it in just 60 minutes. You will need to gather the evidence left behind by Lizzie to find out who the true killer was. You will need a little teamwork, logic, and investigative observation skills if your team is to succeed!
Will you and your friends finally solve this century-old case?
This is a mid-level difficulty room and is popular for date nights, ladies night out, and families interested in true crime and mystery!
Note:  This room has some elements of gore, a dark theme, and a few loud noises. It does not involve live actors or horror effects. The room also requires players to touch and interact with a prop "spirit board".  Recommended for ages 14 and up.  Please note the lighting in this room is very dim for immersion and we do not permit outside lights or phone flashlights.