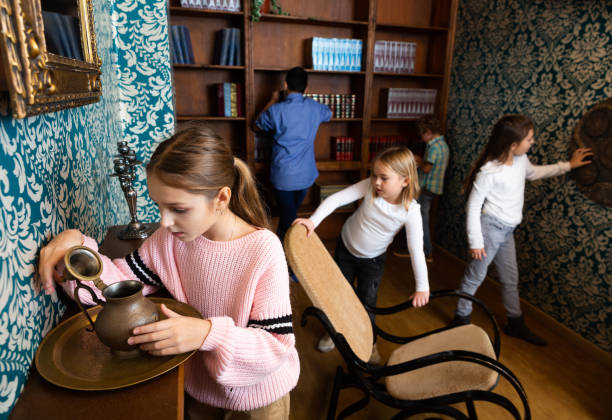 Keep your kids engaged this summer break with Escape Room Camp while having STEM-ulating fun!
Looking for a fun and exciting adventure? Investigate a range of puzzle types and systems for puzzle flow. Experiment with padlocks, simple circuitry, magnets, black lights and invisible ink as you build out the features of your room. Work with a team of fellow room designers to develop clues and interactive objects that lead players to a logical solution. After plenty of testing, invite your family to puzzle their way out of your own one-of-a-kind escape room.
---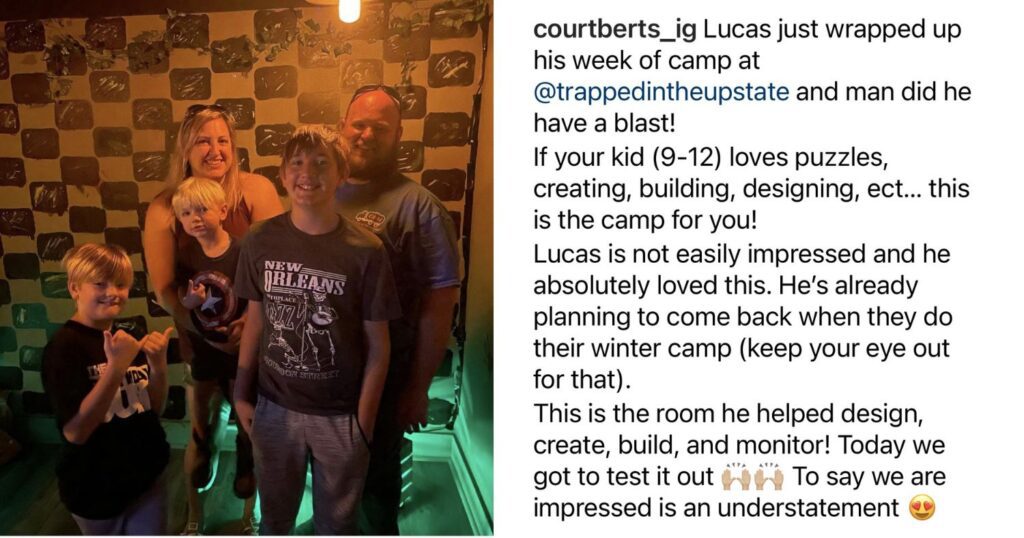 ---
Camps are HALF-DAY and run from 9am-1pm. Ages 8-14.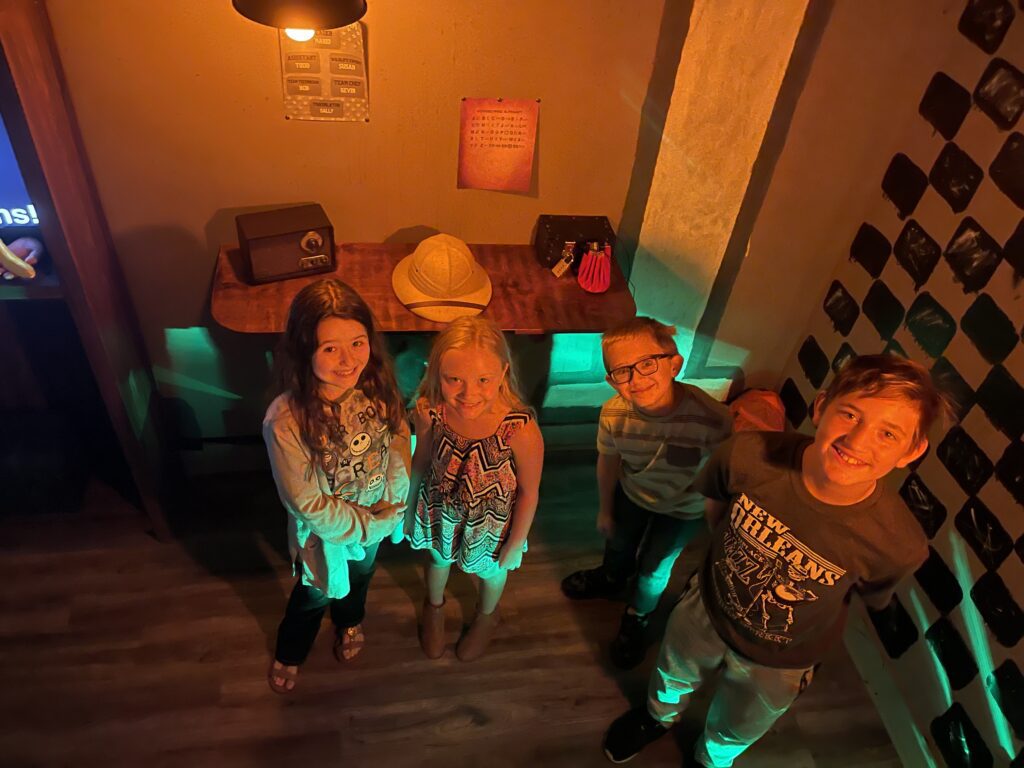 ---
DETAILS:
Price: $300 for 1 child, $570 for 2 children, $840 for 3 children
Camp Times: Drop-off starts at 8:30am. Camp begins promptly at 9am. Pickup begins at 12:30 and ends at 1pm. There will be a $1 per minute fee for any late pick-ups.
Camp Dates: July 3-7, 2023
Camp Includes: Daily morning snack, escape room at the end of the week for 2 family members and fun photo!
Discounts: Available for multiple kids/siblings. The bigger your group, the bigger the discount!!
Cancellations: Are permitted due to illness or injury only at least 72 hours in advance and must provide a physician's note. We do not offer refunds, but store credit can be issued.
Booking: Upon booking, you will receive a registration form WITHIN 48 HOURS to indicate medical issues or allergies. Your booking confirmation will also include full details. If you do not receive your email confirmation after booking, please call. If you do not receive your registration form WITHIN 48 HOURS, please call. Registration forms can be returned on the first day of camp or via email to [email protected].
One Week: This is a one week camp. However, kids will have so much fun they will want more! Upon booking, you will receive a coupon code for one of our epic 1 hour escape room games to come back with the whole family!
---